Connect. Create. Collaborate.
Your independent VOICE for the SAP community.
Welcome to the African SAP User Group
The African SAP User Group is an independent, non-profit organization, representing SAP's customers and partner communities in Africa.

In addition to networking and exchanging knowledge, AFSUG is ONE VOICE where SAP customers and partners can engage in best practices discussions. Customers and SAP partners from diverse industries can share stories of common interest, enhancing influence and collaboration, and speeding up business implementation.
Why Join The African SAP User Group?
Start your journey by joining our community events, both in-person and online. Choose an event that's right for you including webinars, workshops or our in-person events; all designed to increase your SAP knowledge.
Our ten Special Interest Groups (SIG's) deliver expert content from fellow customers, SAP partners, and SAP. AFSUG brings the voices of our members together to drive success for the SAP community.
User Group Successes:
2007: Prolongation SAP ERP 6.0

2008: Preservation of SAP Standard Support & Release Success

2009 Pricing Model Enterprise Support

2010 Establishment Influencing Programs

2011 Prolongation Standard Maintenance SAP ERP 6.0 and SAP Business Suite
User Group Successes:
2013 License Model SAP Business Suite on HANA

2014 SAP Hana Pricing, Fiori Licensing and & Screen Personas

2017 Prolongation SAP S/4HANA Compatibility Packs

2018 Adoption Starter Program

2020 Prolonged Maintenance SAP Business Suite
Hours of Knowledge Sharing
Join Our Community Events
We have over 75 community events, and 9 Special Interest Group focus areas that you can participate in, covered in our events. Discover our latest AFSUG Events here:
Join one of our amazing webcasts
Discover SAP Knowledge Sharing Events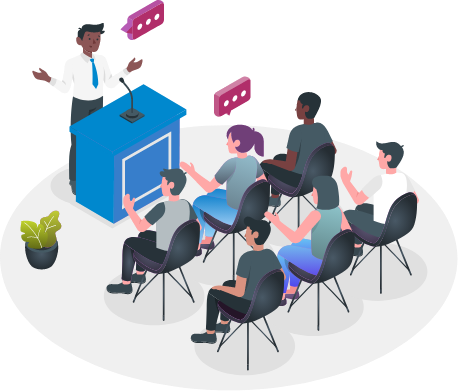 Our biennial SAPHILA Conference
Celebrating our Special Interest Groups
AFSUG News
In the dynamic world of SAP, AFSUG's success is not just measured by the innovation and advancements in technology but also by the strength of
SUGEN
AFSUG recently showcased the SAP and UNICEF Educate 2 Employ program at the SAP User Group Executive Network (SUGEN) meeting in Waldorff, Germany on the
SUGEN
During the four months leading up to our annual SUGEN visit, AFSUG General Manager, Amanda Gibbs, contributed significantly to the creation of the "Guide to
Become an AFSUG brand ambassador and purchase your AFSUG merchandise on our website, for
your convenience.