Membership Information
AFSUG is the African SAP User Group, which is a community-driven organization that represents the interests of SAP customers and partners in Africa. AFSUG provides a platform for customers and partners to share stories, best practices, and insights related to their experiences with SAP technology.
Through events, forums, and networking opportunities, AFSUG aims to foster collaboration, influence SAP product direction, and promote innovation within the SAP community. AFSUG also offers training and education programs to help members stay up-to-date with the latest developments in SAP technology and to maximize their investment in SAP solutions.
AFSUG is ONE VOICE for our members and provides a forum for the African SAP community to share their experiences, learn from each other, and collaborate to drive innovation and influence SAP product development.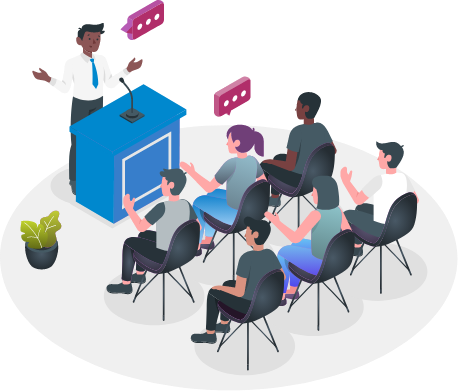 Access to virtual webcasts and in person events relating to wide range of SAP industry topics.
A collection of South African case studies and the latest SAP roadmaps and releases.
Archives of corded and presented sessions are available.
An overview of your company's details on the website and on social media.
Branding and Sponsorship opportunities.
Biennial SAPHILA Conference: Sponsorship opportunities & member discounted Rates.  
Webcast access to additional SAP Knowledge Transfer event sessions.
Access to 10 Special Interest Groups and experts.
Networking with peers and participating in SAP User Community.
Providing the opportunity to present and share the success stories of your company.
To qualify for 5% Discount, pay your 2023 membership fee by 31st December 2022
Customer Level Membership
SAP Application – (Over 1500 Users)
R86 500 (Excl. VAT)
SAP Application – (500 – 1500 Users)
R63 700 (Excl. VAT)
SAP Application – (200 – 500 Users)
R46 300 (Excl. VAT)
SAP Application – (Up to 200 Users)
R23 200 (Excl. VAT)
SAP Business One
R12 200 (Excl. VAT)
Global Local SAP Services or Technology Partner Hyperscalers
R66 300 (Excl. VAT)
SAP VAR, Channel and Services Partner
R27 800 (Excl. VAT)
SAP B1 EBM
R11 600 (Excl. VAT)
Affiliated Technical Partner
Members of your organisation are encouraged to take advantage of the African SAP User Group's Membership benefits. 
Contact Amanda.gibbs@afsug.com to schedule a meeting with us to discuss all the opportunities with your entire team to keep sharing the knowledge.
For invoice queries | Purchase Order | Supplier Portals or any additional assistance contact: Genevieve Myburgh – genevieve.myburgh@afsug.com
Have a customer or partner who would benefit from joining AFSUG? contact: Amanda.gibbs@afsug.com for us to make an introduction.